Weddings & Ceremonies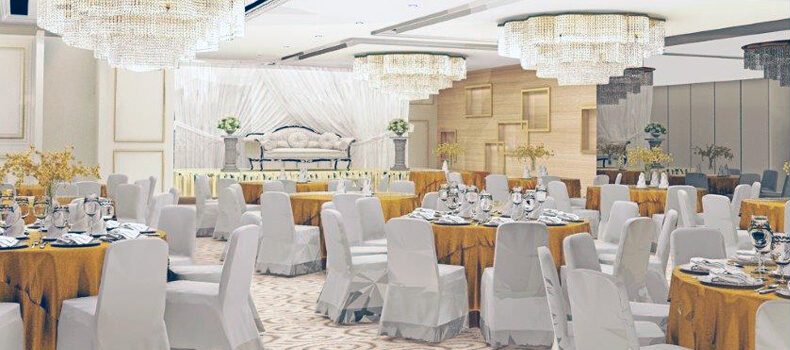 When it comes to that once in a lifetime moment, all you have to do is focus on saying "I do" and leave the rest to us. Our extremely talented wedding planners and crafty crew are extremely skilled in all the aspects of putting together a wedding that oozes in perfection. From invitations, decorations, styling, layouts and music, our team of cupids are multi-talented in ensuring that you get to have the wedding of your dreams with the love of your life. At Royal Palm, we know what a love story should be like; and we'll ensure that your vow of forever begins with in a beautiful and blessed manner within our premises.
Liaise with us today and choose from an array of carefully crafted wedding packages for a wide range of needs. All packages may also be customized to suit any special requests or wishes that you may have. From traditional to modern to contemporary and across all cultures, we are ready to give your fairy-tale the happily ever after beginning that it deserves.